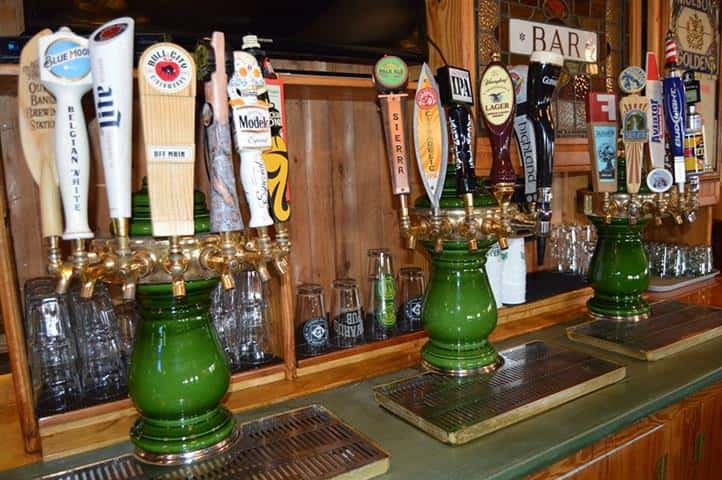 Pub FAQs
Pub FAQ's
Do we accept reservations?
While we don't accept reservations, we are happy to have a heads up on big parties and what time they plan on arriving so we can do our best to accommodate the group. Please include high chairs, wheel chairs or any other special circumstances you may have.
Do we have anywhere to sit with pets?
While we love the little furry ones just as much as the next person, animals are not permitted anywhere in the restaurant where food is served.
Can I bring in my birthday cake?
We love birthday celebrations! Bring your hats, horns, and decorations but outside foods such as cakes are not allowed. We do offer several delicious dessert options though!
Do we allow smoking in our restaurant?
We are a smoke free restaurant, but we do have a designated porch by the front entrance and a sky deck that you are more than welcome to smoke on.
Do we allow people under the age of 21?
We welcome people of all ages into our restaurant! Just remember, you must be 21 or older to consume alcohol.
Food allergies?
While we do our best to accommodate our customers' every need it is impossible for us to guarantee that there will not be any cross contamination of different allergens. It is always better to be safe than sorry, so if in doubt try something else we have to offer!
Are we wheel chair accessible?
Yes. Our entire restaurant is wheel chair accessible and we have a handicapped ramp on the right side of the building.
Do we have a gluten free menu?
Gluten free items are noted on the menu with a GF beside them.
Do we accept private parties?
We are happy to accommodate your party but we do not have private seating.



Are we open year round?
Howard's Pub is open every day for lunch, dinner and later from early Spring through late Fall.